The
Dream

Concept

The first idea Jaume presented was titled The Miner's Soul, which took the form of a large light akin to a miner's lamp on a circular plinth. Amazingly, the concept was rejected by the ex-miners and Steering Group on the basis that it was too directly representational of mining and the past.

Jaume then shared his original idea for the site which he had held back, fearing it possibly too daring/conceptual. That concept was Dream, which both the ex-miners and Steering Group unanimously and enthusiastically endorsed.

Dream takes the form of a 20 metre high girl's head with her eyes closed, seemingly in a dream-like state, resting on a plinth bearing the inscription "Dream Sutton Manor" inspired by the small, circular "tally" each miner carried as a means of identification.

The notion is simple but profound, for in Jaume's own words "in our dreams, anything is possible...".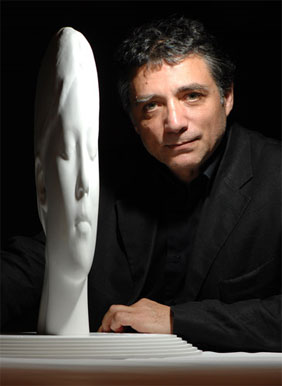 The Dream concept was not only the artist's response to the brief and its ex terra lucem "Leitmotif", but also directly informed by Jaume's conversations with the ex-miners and other members of the local community about their aspirations.
What had clearly emerged from these discussions was that, far from wanting a mining monument, they sought instead a forward-looking piece that would provide a beautiful, inspiring, contemplative space for generations to come.
In Jaume's words, "Despite her wonderful vantage point and view, the girl's eyes are closed, looking inward. This is in part my homage to the miners and their dream of light when underground."